Drafting in closely behind Bike Gob's popular Berkeley Street Boardgame (TM), Bike Gob brings you today, squires and squiresses, a new game for gobs and all to enjoy upon ones trusty steeds of steel and stallions of speed... it's Bike Gob's Dragon Jousting.
Yes yes Gob hears you, bike jousting is nothing new, and naked bike jousting in particular is something to behold, in fact, let's just take a moment to pay tribute to that...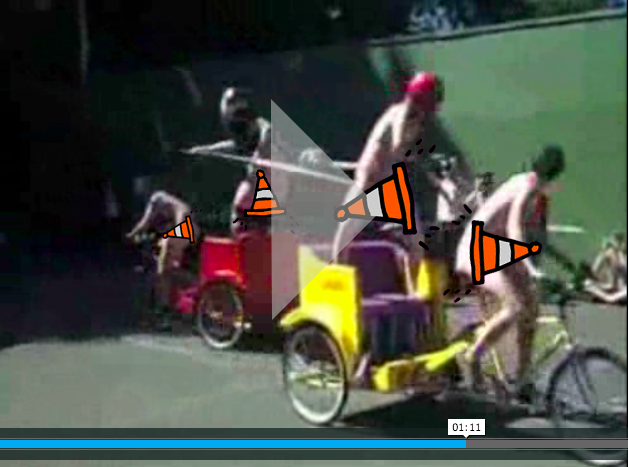 .. yes well but then ahem... but they didn't have dragon's, and all decent gobs know that dragon slaying is so this year. So with the help of some pretty all round radical gobs at the Stirling Cycle Hub, Bike Gob has put together a step by step guide for your guidance to help you recreate the medieval fun that is Bike Gob's Dragon Jousting at home.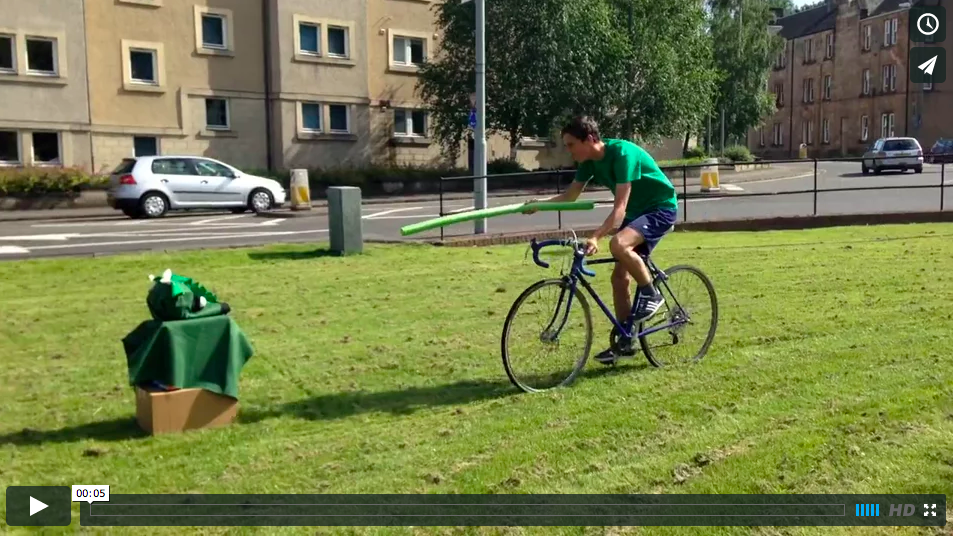 Step One
Buy the stuff you need for making the dragon.


Step Two
Make the dragon (with staplers and other stuff).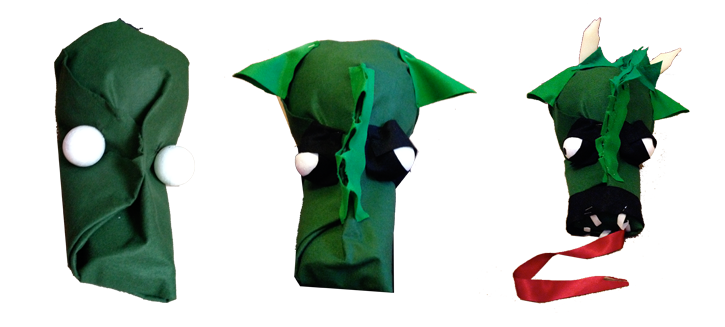 Step Three
Place the dragon upon a thing.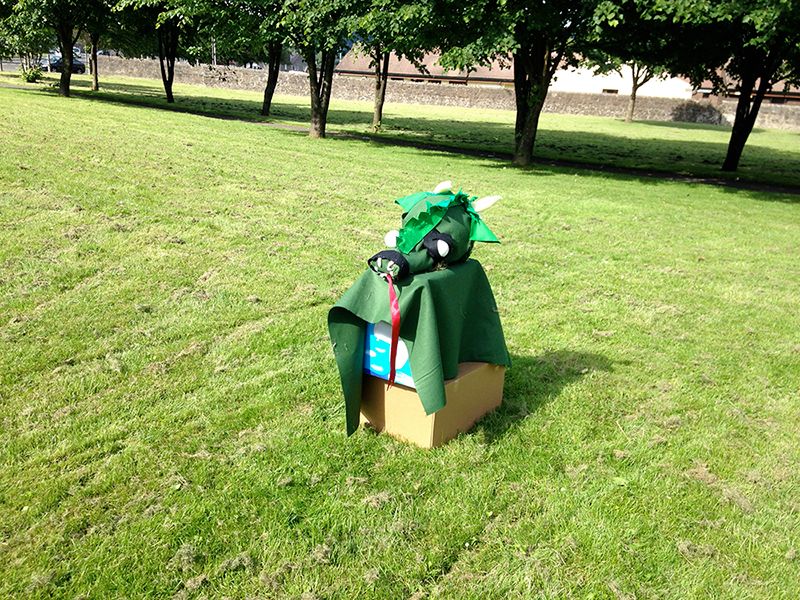 Step Four
Bike joust.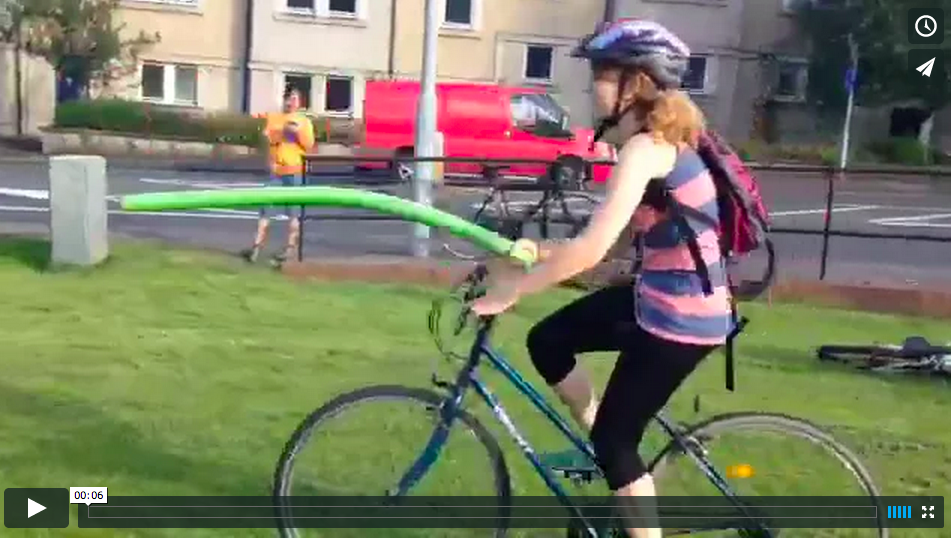 A bit whack? Do not fear, as Bike Gob has an extra special game coming at the end of the Summer for all you Strava gobs. It is going to be pretty pretty good.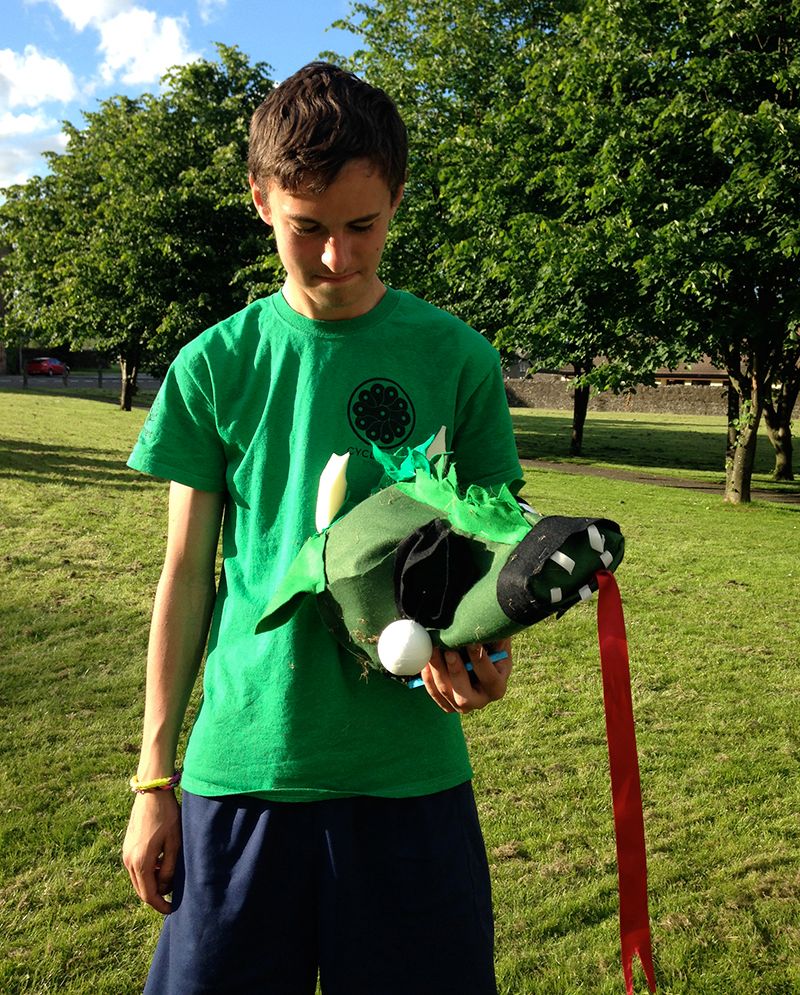 Big thanks to the Stirling Cycle Hub gobs for helping Bike Gob play Bike Gob's Dragon Jousting. Check them out for all your cycling needs in the Stirling and wider area on the like thing and the tweet stuff and the regular page business.