This week the Minister for Roads was handed a clever document called Making Space for Cycling. This has been produced to help local councils understand what bike gobs need to feel safer when riding their bikes on the roads. Bike Gob will let Bike Gob's favourite celeb explain:
In the lead up to the Commonwealth Games, Bike Gob has noticed that Glasgow City Council has been putting considerable effort in to improving the roads that the public will use to access the games sites. This is great, and Bike Gob has been enjoying riding the sweeeet smooth tarmac on these routes, but Bike Gob thinks that it's a shame that it has taken this event to spur it on, and that it is limited only to these particular routes.
Resurfacing is great but what Bike Gob hopes Glasgow City Council will learn from the Making Space for Cycling campaign is that the actual infrastructure of the routes needs to be far more carefully planned. Here is one bike lane heading towards Commonwealth Games Land (on London Road) that has been resurfaced but um, bike gobs are still going to be faster and safer sticking to the road than exiting into traffic like this if wanting to go like... straight. And turning left usually comes up against this: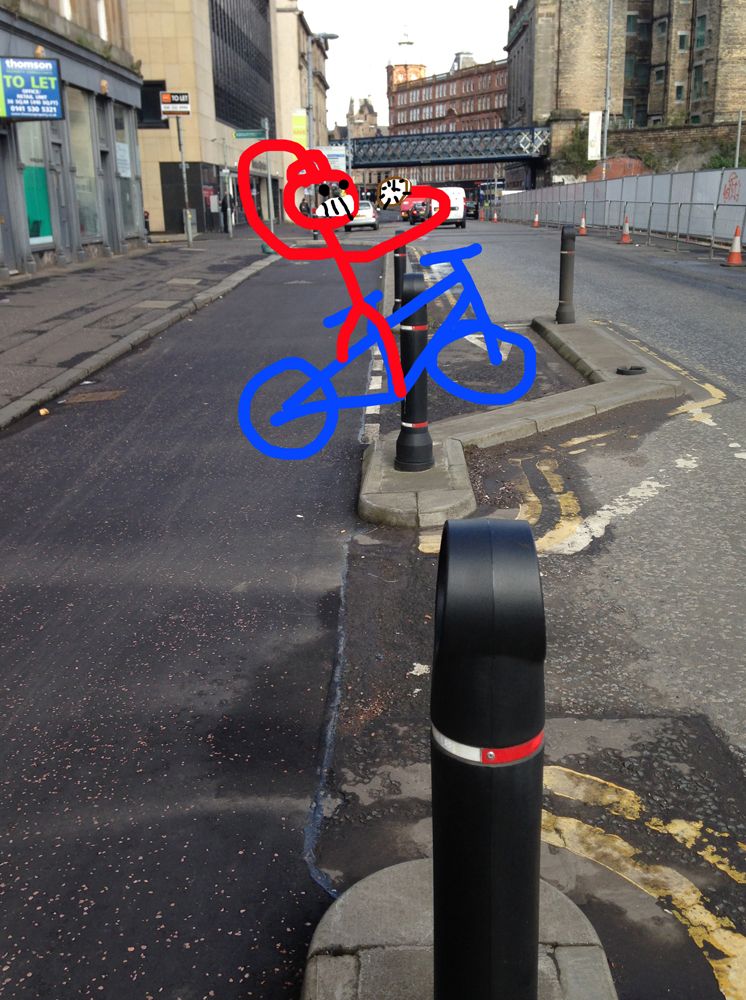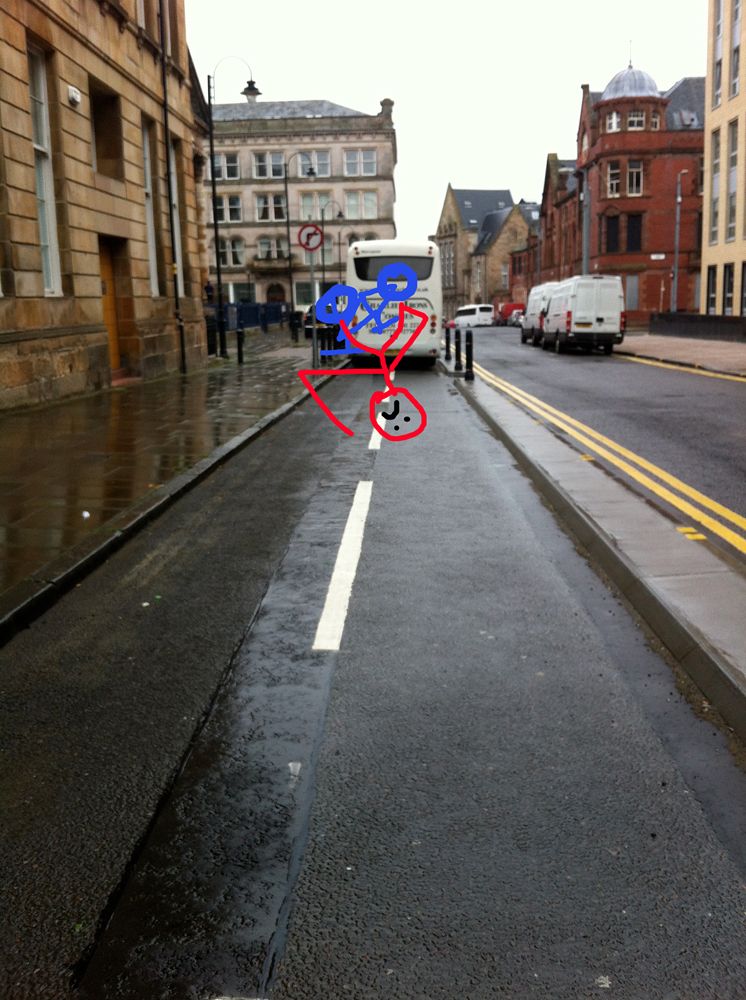 So if you're not sure how to do bike stuff Glasgow City Council, read the thing, and ask the bike gobs OK. Thanks and much love.
Support the Space for Cycling campaign by signing up and emailing your local councillors here.