This weeks coveted Gobble of the Week award goes to...... Glasgow Club Nethercraigs!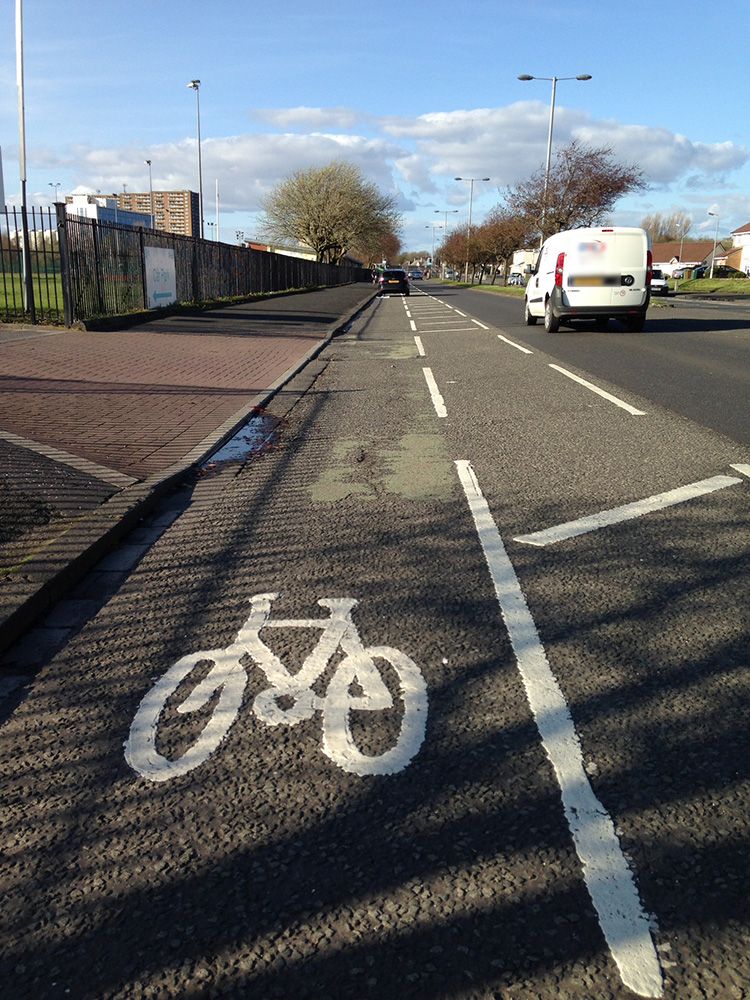 A very hearty congratulations to all of you over there at the council run sporting facility for so faithfully turning a blind eye to the use of the bike lane outside the building as extended parking facilities!
This forward thinking on the part of the council manangement demonstrates great enterprise, maximising the use of the local space available! Your customers can now not only drive to do their exercise, but also have less distance to walk to the gym! Now that's multi-tasking!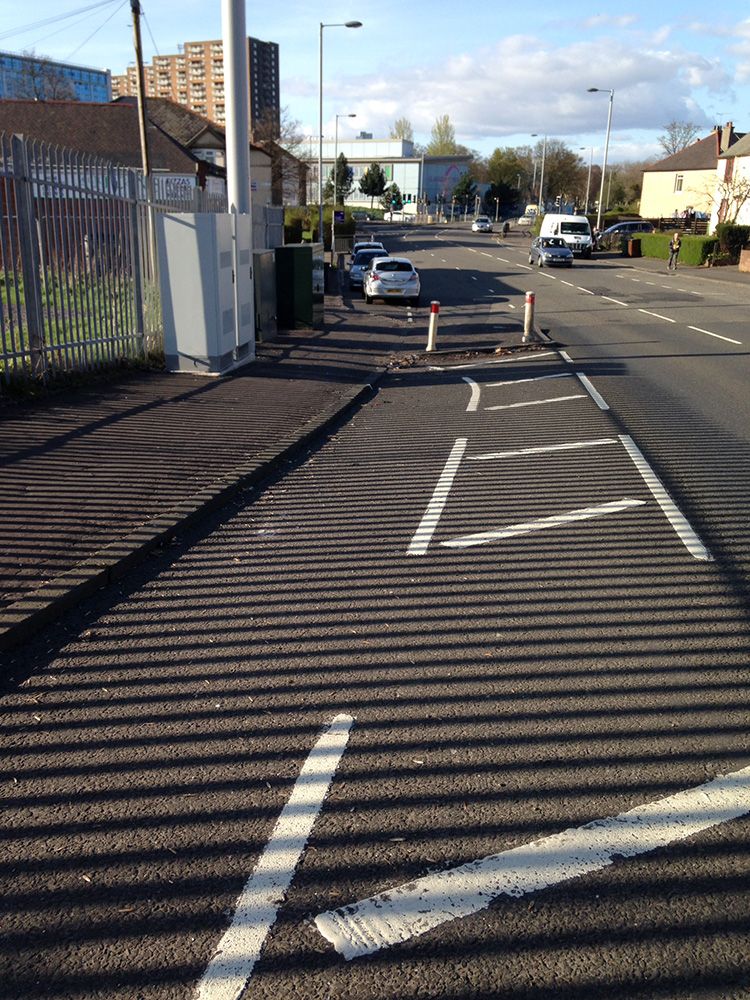 Our judges were particularly impressed with the extra benefit this scheme has for passing cyclists who now no longer have to tackle the abrupt closure of the lane shortly after the Glasgow Club into either direct traffic flow or a hefty fence! Those lucky passing cyclists now have the benefit of making their sudden maneauvour into oncoming traffic much sooner and with the added option of riding into parked cars instead of a fence!
Cheers Glasgow Club Nethercraigs - have a gobble on Bike Gob!