Bike Gob has a love hate relationship with art. Bike Gob recently saw a dancer jumping around like an insect dressed as an alien in the name of art and thought "really?". But last week, Bike Gob peeled Gob's Bike off the couch, looked away from the Tour de France, and saw some art that blew the top off Bike Gob's headset - the bike parking bike sculpture mirrored space ship is it there is it not there Bike Cube by Rob Mulholland.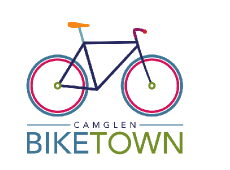 To help launch CamGlen Bike Town, an initiative in Cambuslang that aims to encourage cycling in the area, the Bike Cube appeared in the park for a couple of days, Bike Gob put Bike Gob's bike on it, and people blinked and asked, did I just see that? The artist Rob Mulholland told Bike Gob that he has always been a bike gob and wanted to make something for bikes and other bike gobs. Here is the amazing gob himself and some of his other cool work.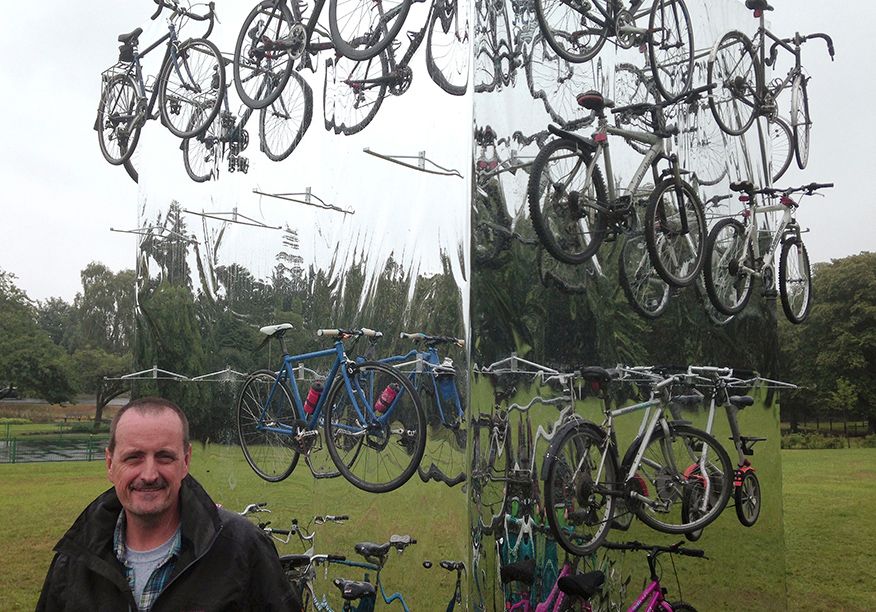 Look out for more Gobbonwealth legacy work coming soon from Rob in the Cuningar Loop Woodland Park, and for new ones coming to the Glen Finglas sculpture trail by bike, bike gobs!
If you are in Cambuslang and want to ride your bike more, or help others ride theirs, check out Bike Town as part of the Healthy and Happy Community Development Trust. You know it makes sense.
And in other more important news, Bike Gob currently rules the velogob as you would expect so do bow down.