In the fourth of six summer cycling events on Bike Gob's Hit List, Bike Gob wants to now talk about the Women's Heritage Cycle Trail Launch happening on Saturday the 28th of June.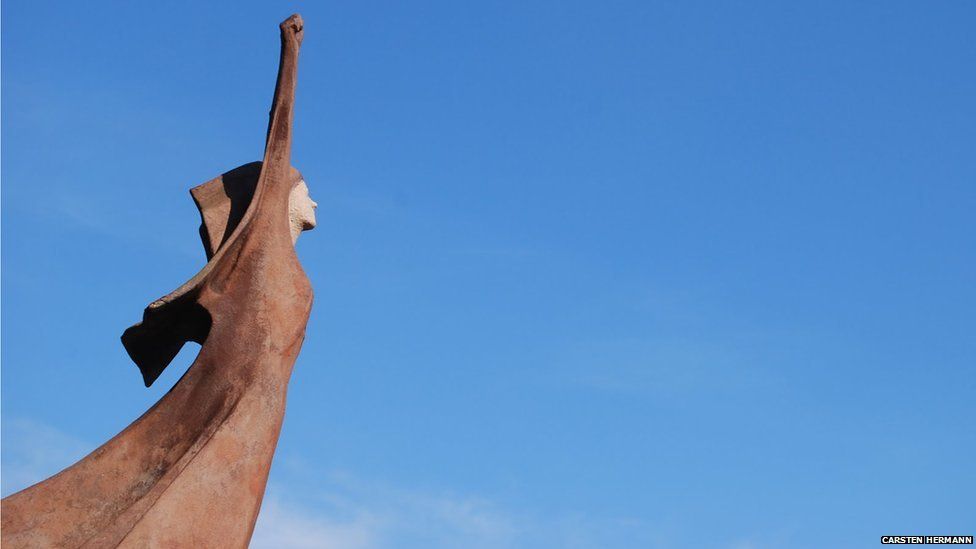 A gentle ride along the gobby banks of the Clyde from the Riverside Museum to the Velodrome, this event will celebrate the launch of a map published by the Glasgow Women's Library, detailing the trail. Gobby chat will intersperse the ride at stops of interest, explaining to all the bike gobs in the group the marvellous things that women have done and are doing for cycling in Glasgow.
This ride is a part of the Glasgow Cycle Festival. Bike Gob could have picked any of a number of events happening during this festival - believe Bike Gob, there are many, and they will be great - but this one stood out for Bike Gob as Bike Gob appreciates many womengob type cycling things such as...
The List of Dont's for Women on Bicycles circa 1895.
Bike Gob believes that many of these still apply to women and men alike, particularly the 'Don't go to church in your bicycle costume' rule. 'Cultivating a bicycle face' on the other hand should now be positively encouraged across all genders.

Flagrantly flaunting the 'Don't appear to be up on "records" and "record smashing". That is sporty.' rule is V. Pendles who is fantastically feminine and hardcore all at the same time.

Helping out on the 'Dont try to ride in your brother's clothes "to see how it feels"' rule, these things (yes, that in the middle is indeed a foldable cycle helmet):

The Bikey Face Blog written by a woman who most probably has asked at some point "what do you think of my bloomers?".


And finally, helping modern women the world over break the 'don't attempt a century' rule... Udderly Smooth ahem "Hand Cream"

The Women's Heritage Trail ride is open to all, men and women alike (just don't be a fright), and leaves at 2pm from The Riverside Museum on the 28th of June. You will need to pre-book your place here or phone 0141 500 2267. And bring a bike. To ride upon.