Last week Bike Gob went to gob with some other rad bike gobs called South West Community Cycles who reside at Pollockshaws West Railway Station. These top gobs have opened up a new and happening place beside Pollock Park that provides bike hire to gobs with no bikes, and bike repair to gobs with broken bikes. As well as this, they take unwanted bikes off donating gobs, hire out rooms to conference gobs, and even run a cafe for eating and drinking gobs.
Bike Gob had a nice tour, thought the hire bikes looked really smart and enjoyed the banter of the staff, who have skills including bike things, zen-master and fixer of broken dreams.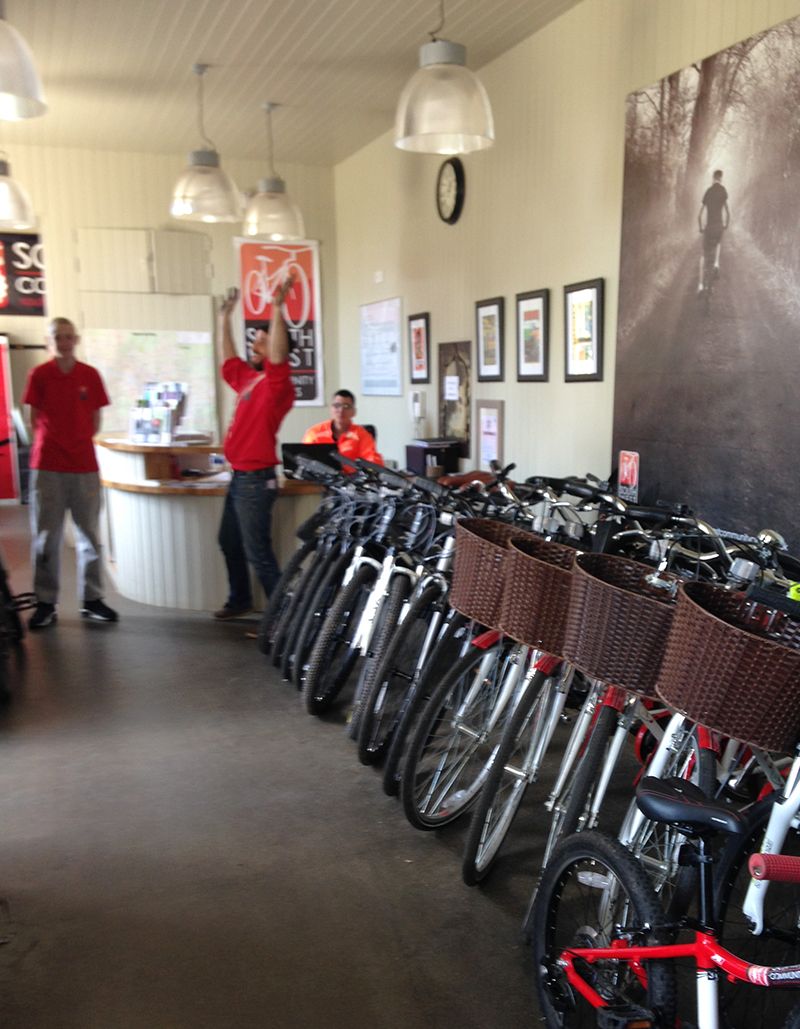 Bike Gob reckons everyone should go and check out this joint. Find out more about all the stuff South West Community Cycles do on their website and keep up to date with their news here.