A petition to sign is here at this link.
Bike Gob has been hearing alot about people asking for 20 mph streets within towns and cities in Scotland and Bike Gob will be honest, BG's first thought was, why? Isn't 30 mph slow enough? Wont this be frustrating for motorists? Can it really make that much difference?
So Bike Gob did some research and has listened to other knowing gobs talk about why, and Bike Gob has been thoroughly convinced. Check this out: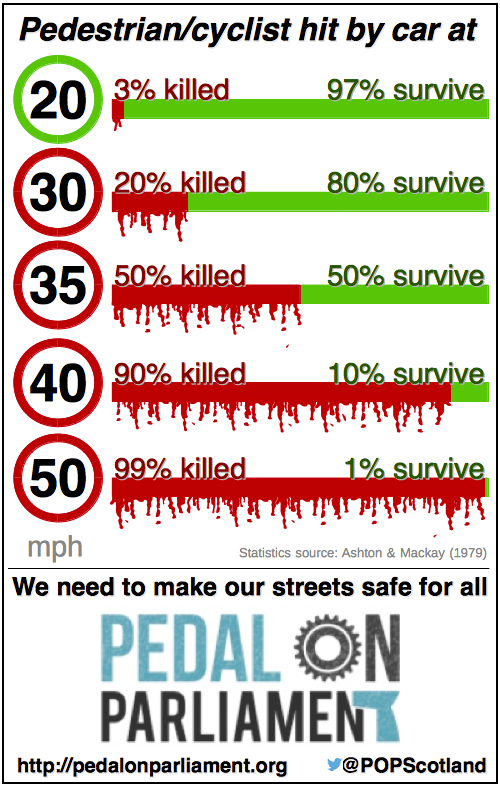 Case studies have shown that in areas where this has already been put in place, residents have felt their streets become safer and better places to live. Junctions and traffic lights around quiet streets will rarely allow traffic to move at a higher average anyway, so why not enforce it for the few who feel the need to speed to a stop. And with casualty statistics like that well...!
It is important to note that the plans will not apply to all streets. Main roads through cities will still allow traffic to flow as it currently does.
Edinburgh City Council has just agreed to implement 20 mph limits across 80% of it's streets and carriageways and lots of cycling gobs feel that Glasgow should follow suit. But they need you to put your name down to back this plea up. Please, if you agree, sign this petition and pass it on - it only has 5 days left so hurry!
Bike Gob has a dream where Glasgow can be a city where kids can play on the streets again. Bike Gob likes it when dreams come true. SO SIGN THE BLEEDING THING!